Louvre Blade Triple Z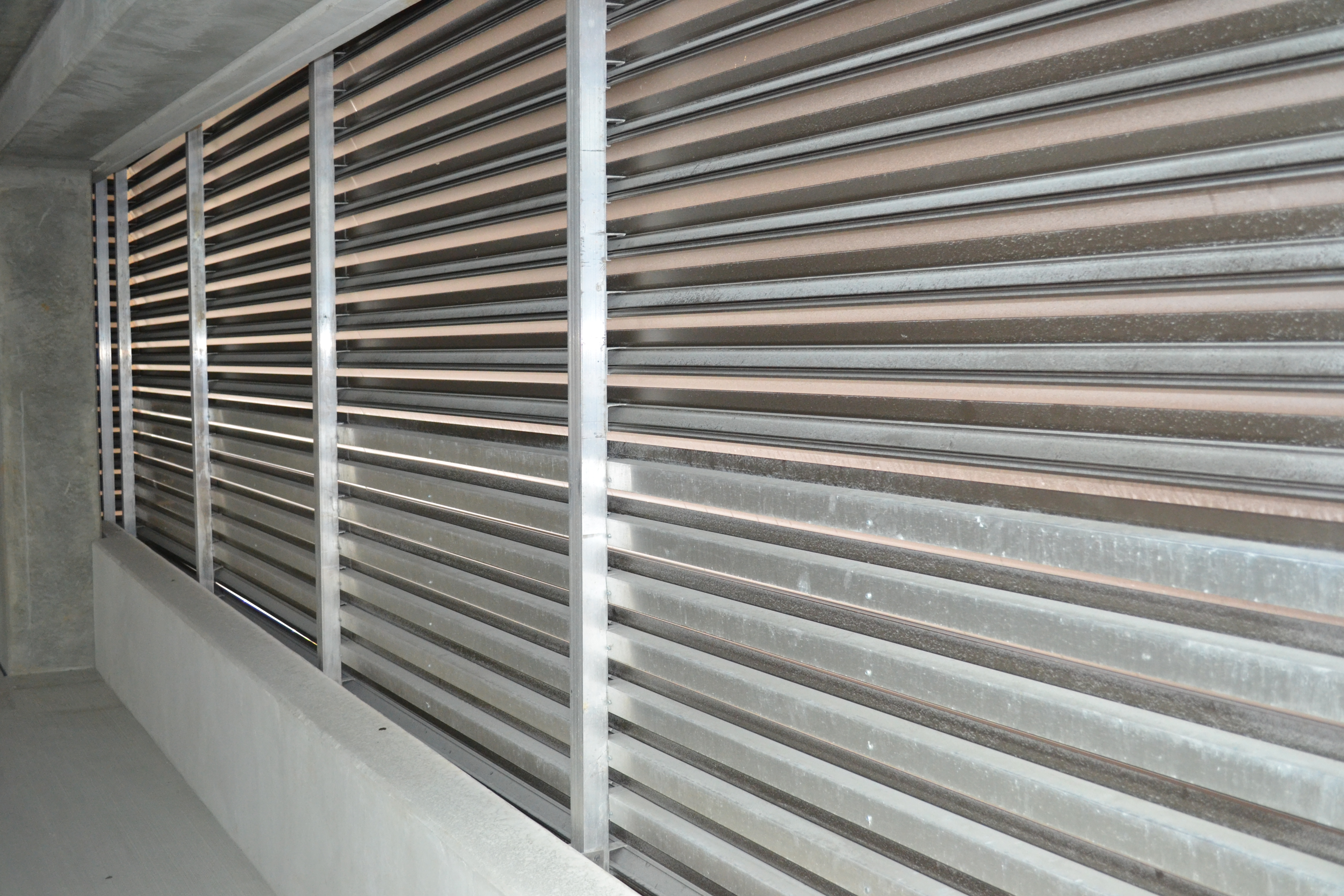 A small profile manufactured as a continuous or panel form for rain defence with good ventilation. The strucuture of the blade minimises air pressure losses which drive essential ventilation, yet still protect the area from unwanted water entry.
Uses
A conundrum for any designer is how to bring in much required ventilation to areas which need to be rainproof like electrical control rooms and this Triple blade is one solution.
Blade Angle (degrees):
45
Extras:
Mullions; flashings;

Call us today for a full technical specification, NBS, DWG or BIM file types

© WPL (UK) Ltd 2023

All rights reserved. Company registration number: 04418647

Our Website uses cookies to improve your experience. Please visit our